---
What course participants say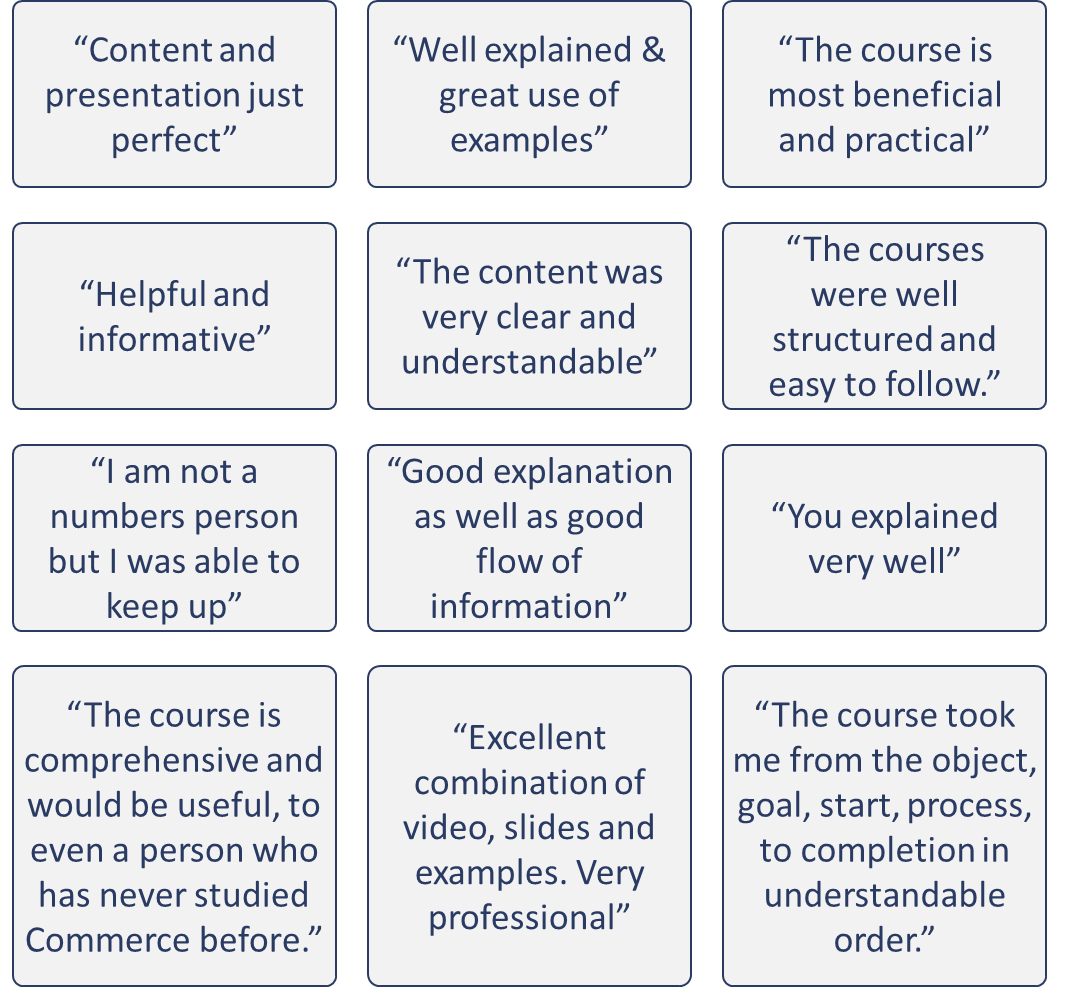 ---
What the entrepreneurs say
I was fortunate as an innovation start-up entrepreneur to have had Sean as a mentor. Sean is sharp and thorough when giving his advice yet humble and accessible to give you the confidence that he is in your corner.

I deeply appreciate his contribution to my entrepreneurship journey and to my company.

Sean has a deep understanding of the complexities and challenges of high-tech startups in South Africa.

His progressive thinking was invaluable to our journey as a spin-off of the CSIR, and I believe the Moolman Institute is an awesome initiative to share his in-depth knowledge in technology transfer, IP management, and his personal experiences in starting a high-tech business.

Thank you so so much for all your help... You have widened my business view and taught me so much about sales & marketing.

You are such an amazing mentor, I felt like I just did a business degree in 2 weeks.

Please help more first time start-up people like me, if everyone has great help at the start, will give them a clearer goal to start.

Sean and his team were very supportive in helping fund and launch my startup out of a large research institute in South Africa.

Sean's deep knowledge of licensing intellectual property from the public to private domain was thorough and fair. At the end of the process, and as we began the company's life Sean's support was generously given and rigorous when needed.

Dr Sean Moolman facilitated a technology license and unique spin-out model for OptimusBio a new SMME created using CSIR technology.

Sean has a passion for materializing the dreams and aspirations of the people behind a business, which is critical to ensuring sustainable success.

He structured a deal that satisfied all parties and nurtured us through the initial stages. Sean to this day maintains an interest and takes pride in our successes.

I gained immense value from his array of knowledge in the financial and legal space.

What I also enjoy is his attention to detail and his ability to approach and address challenges by asking the right questions. He is a well-learned individual who enjoys teaching and walking the journey with whoever he is working with.

I am convinced that whoever he works with will benefit from his perspective and advice.

Sean assisted me in setting up a translational research initiative to support translation of our biomedical research into patient-facing solutions.

He has been a very valuable sounding board over the years, advising our lab on its core "impact" mission; to deliver benefits to patients based on our fundamental research.